About:
Seattle ReCreative is a non-profit organization that aims to promote creativity and environmental stewardship through creative education and material reuse.
User Goals:
The primary goal was to improve the creative class registration experience. The secondary objective was to make the classes easily findable within the website. 
Business Goals:
The primary goal was to increase the organization's funding through these paid classes so that they can keep providing other creative services to the community for free. 
My Role:
User Experience and initial prototype
User Survey for feedback on current website experience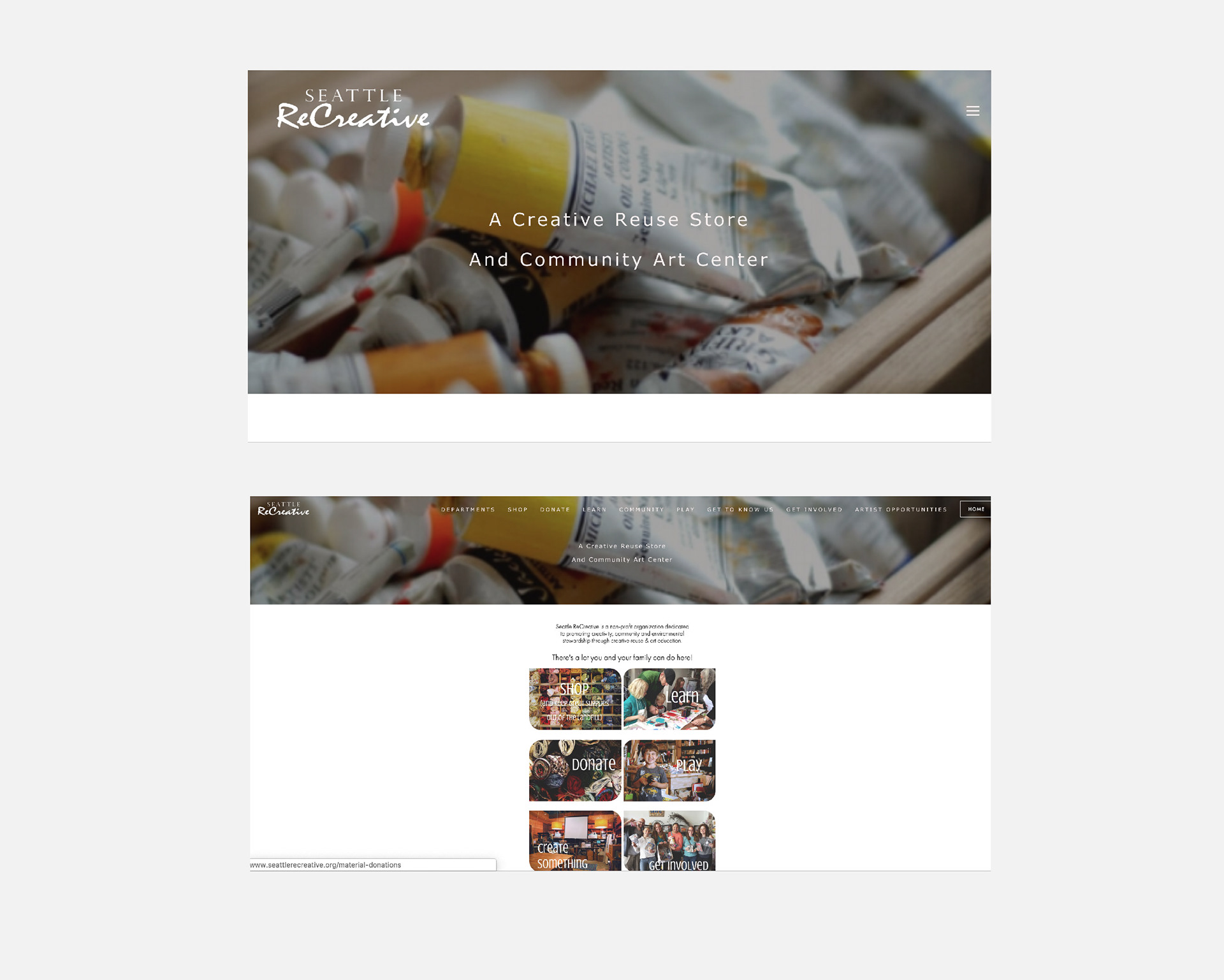 Learnings from the survey: 
1. On the homepage, users got confused with the hamburger menu. Two out of the five users didn't click on it at all. 
2. Most users eventually scrolled down and clicked on their preferred next page. 
3. Users weren't easily able to understand the various classes offered.
4. Some users didn't find the content welcoming and couldn't quickly understand what the organization really did. 
5. The options seemed too broad. Few users found the calendar too prosaic. Maybe okay for an internal audience, not for the general public.
See booklet below for detailed information.
The next step was a competitive teardown to learn from the competitors.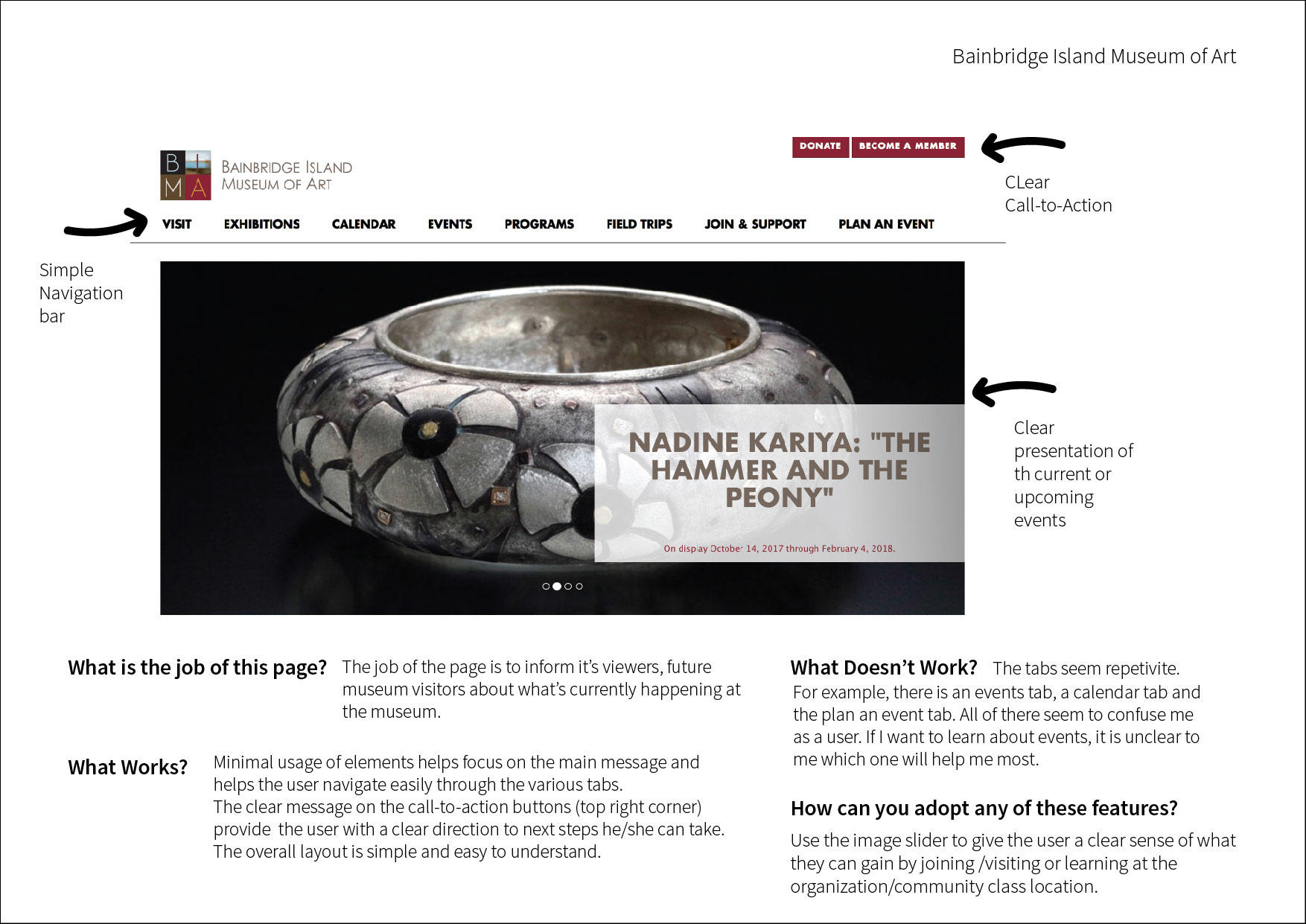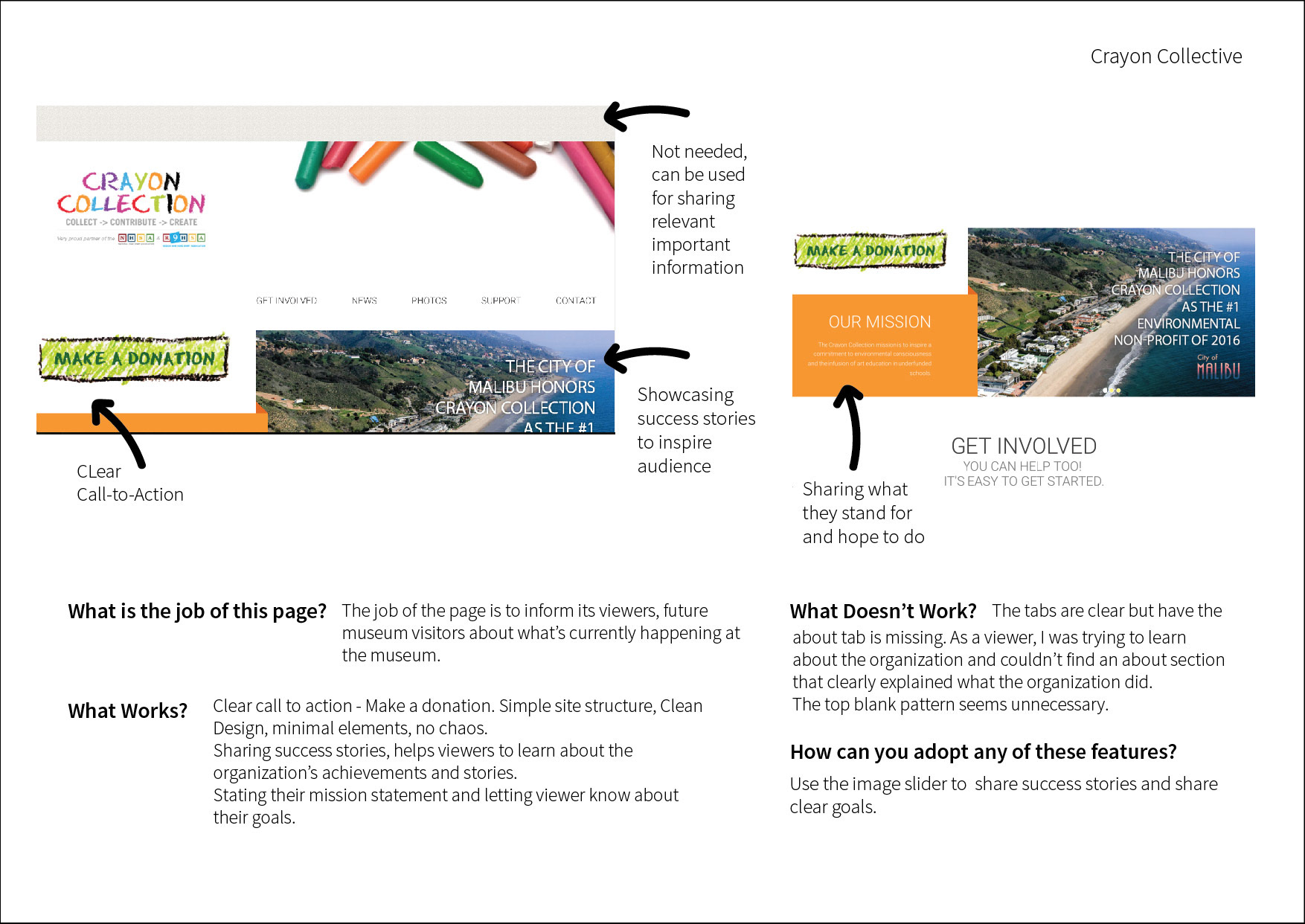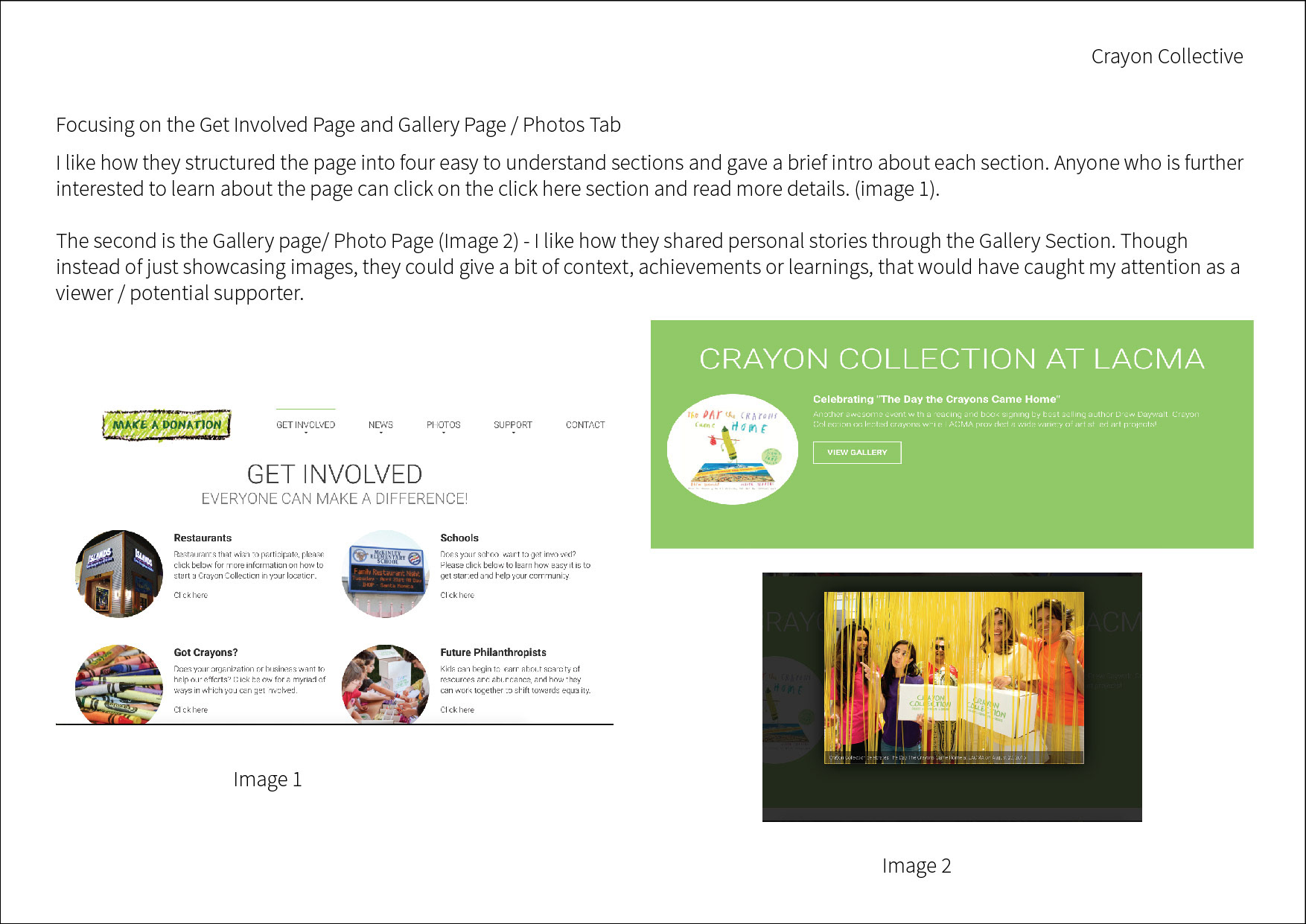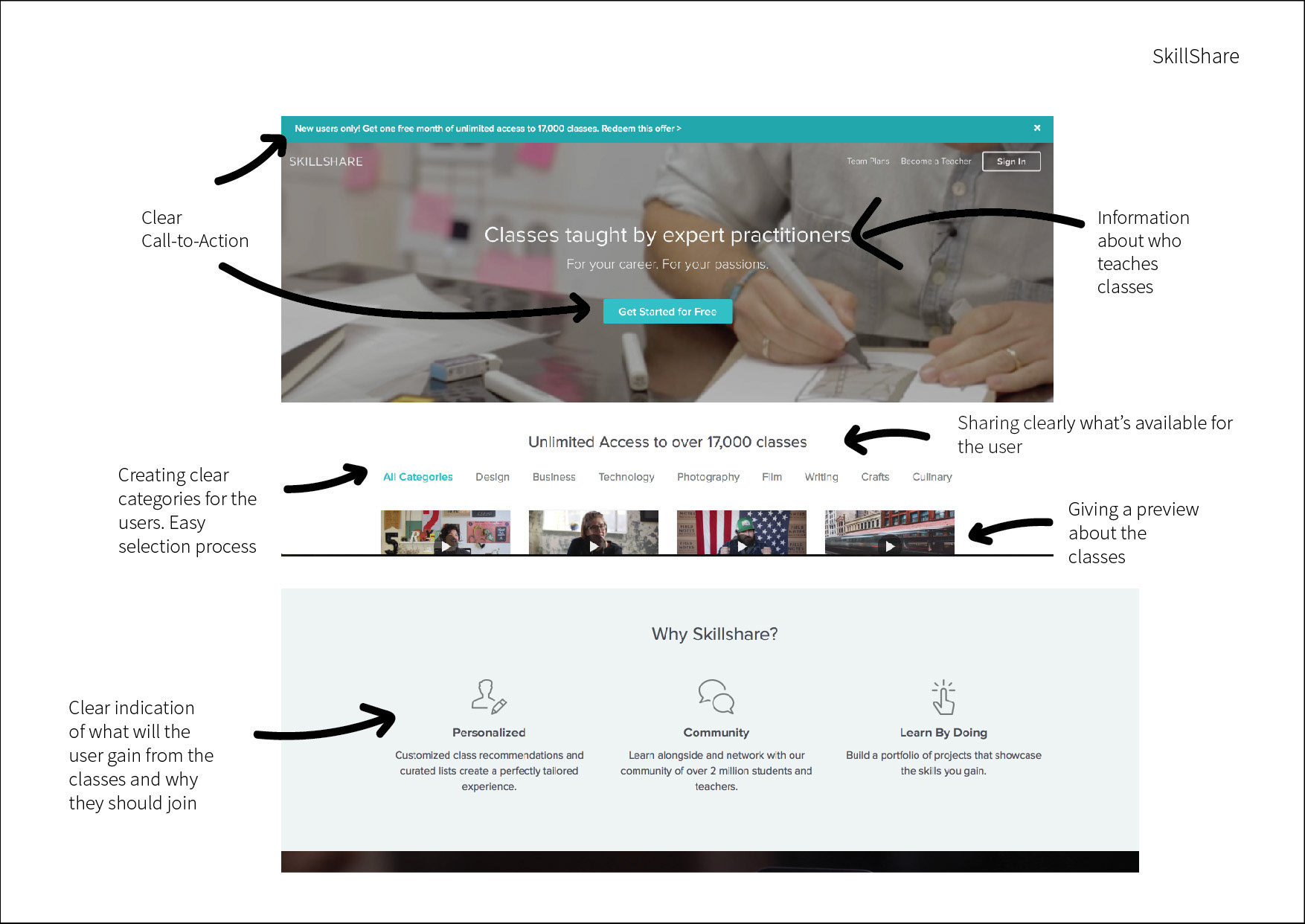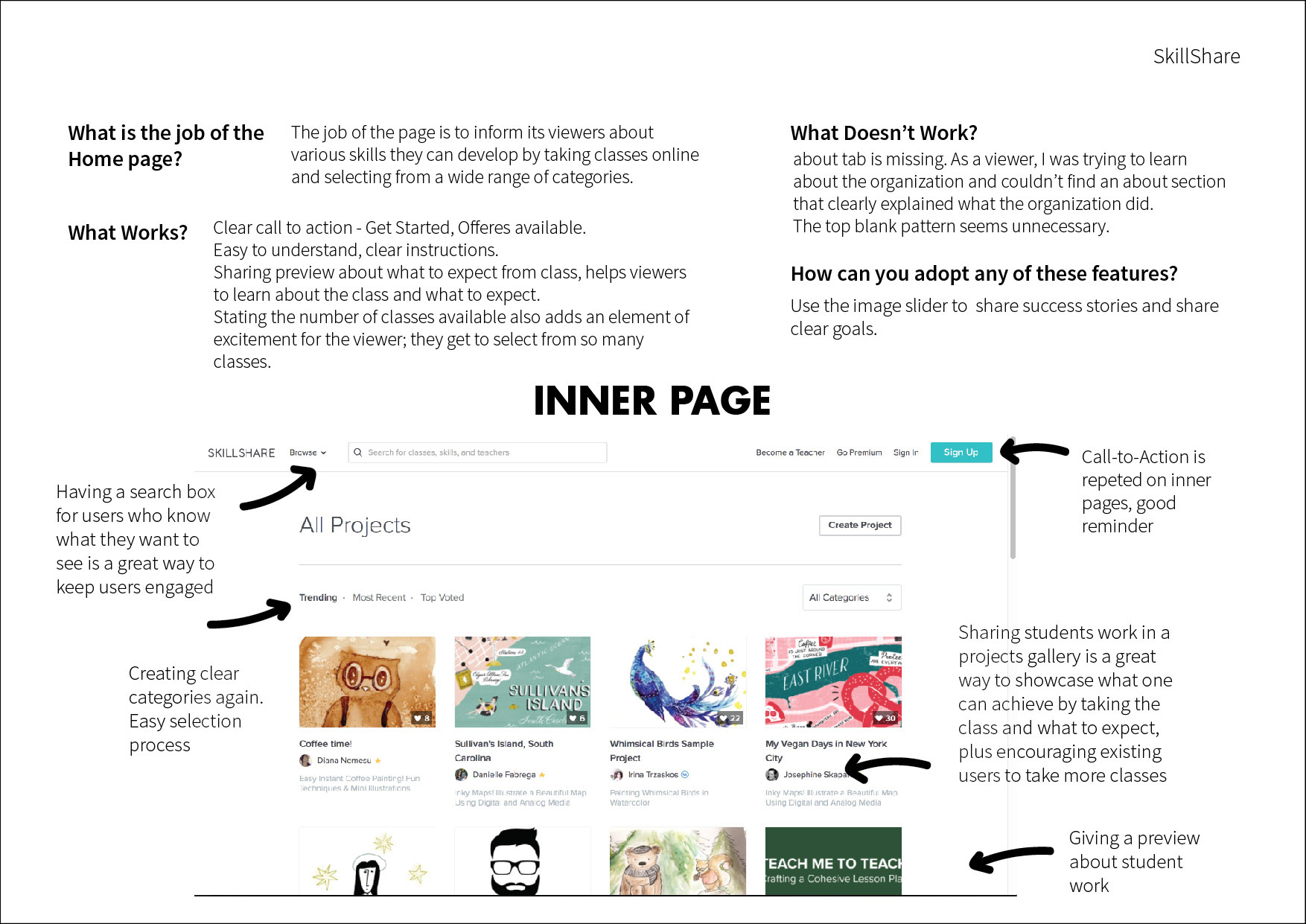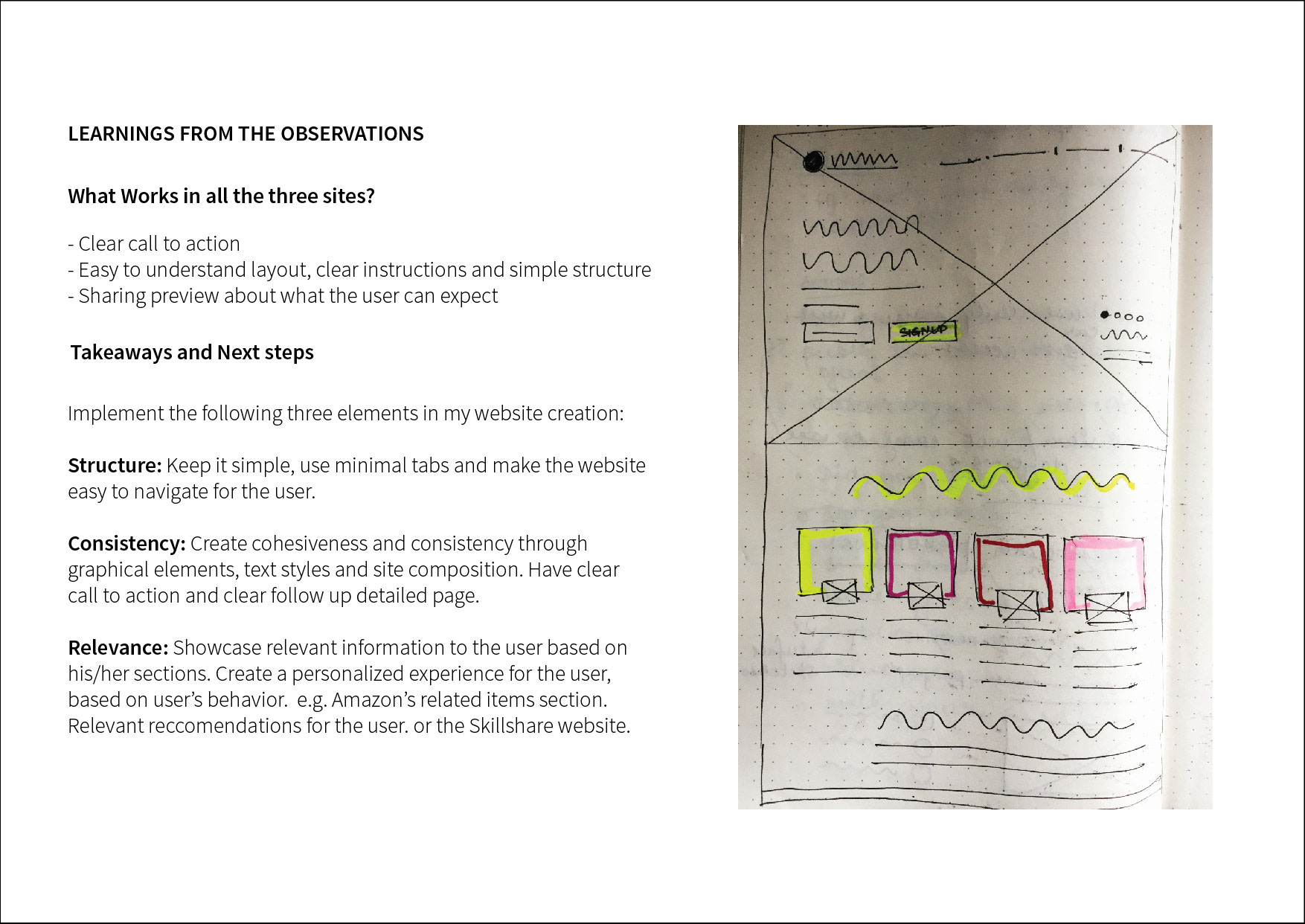 Learnings from the teardown:
the product page or creative classes page needed more structure, consistency and relevance. The redesign needed creating an easy to navigate layout, consistency through the graphical elements and  a personalized experience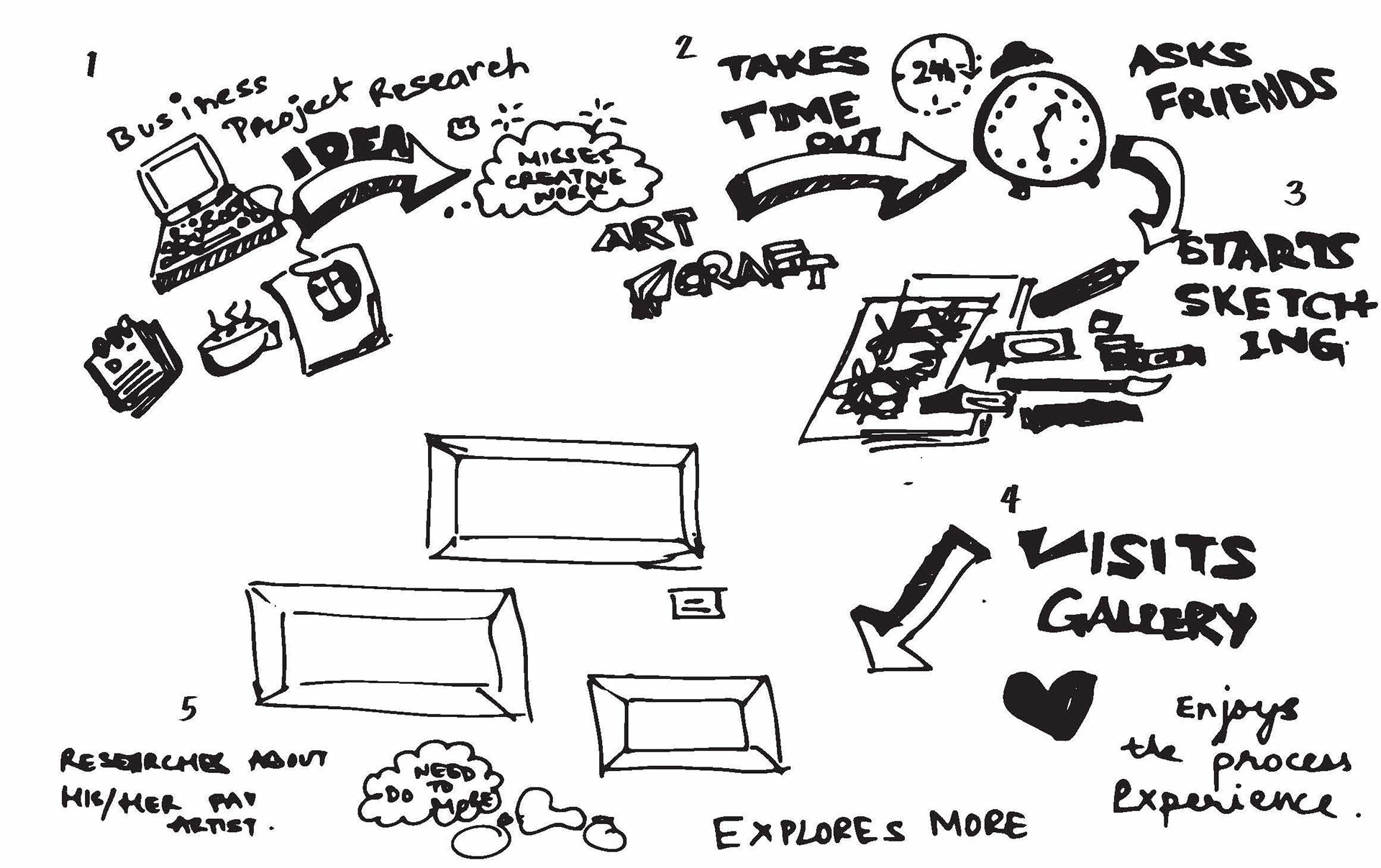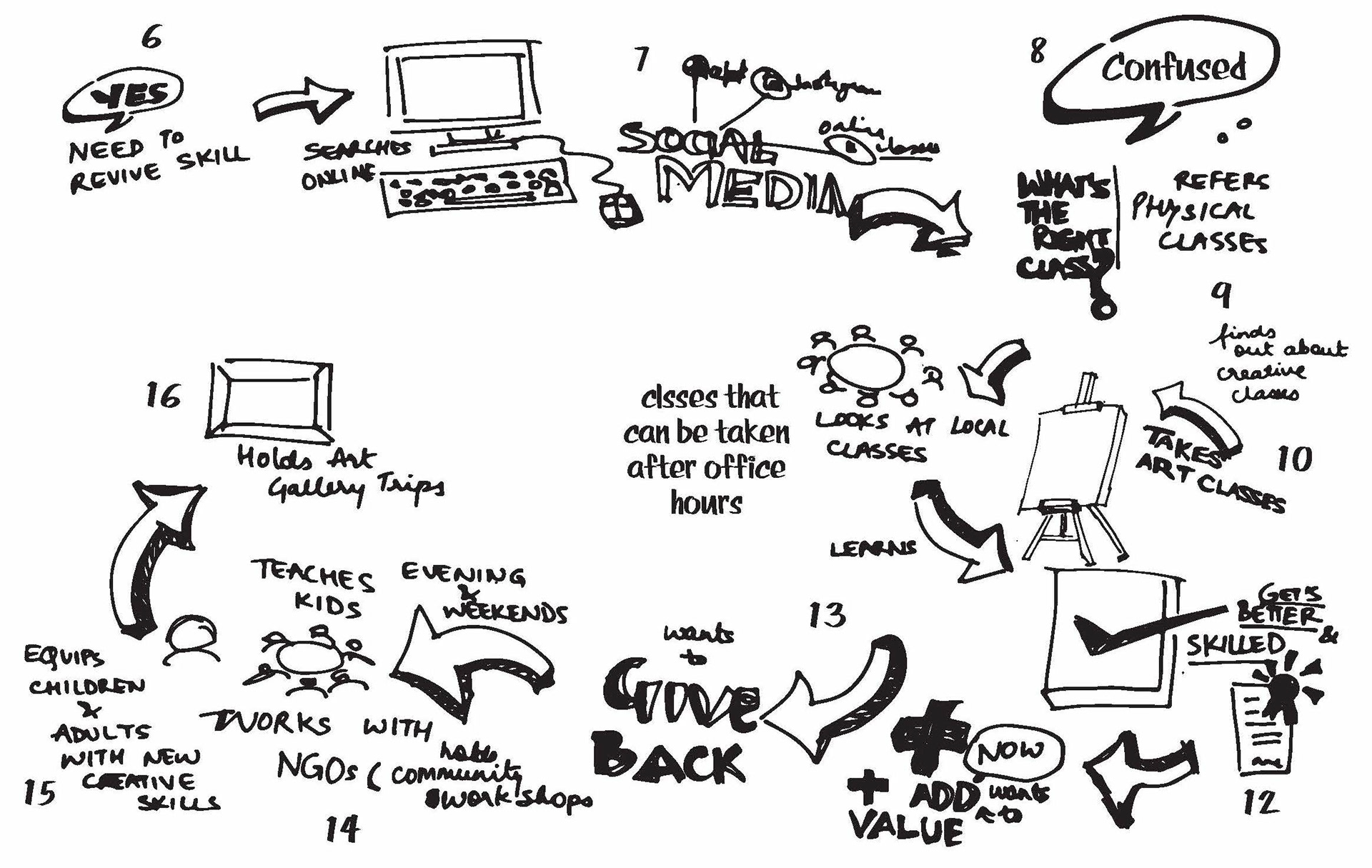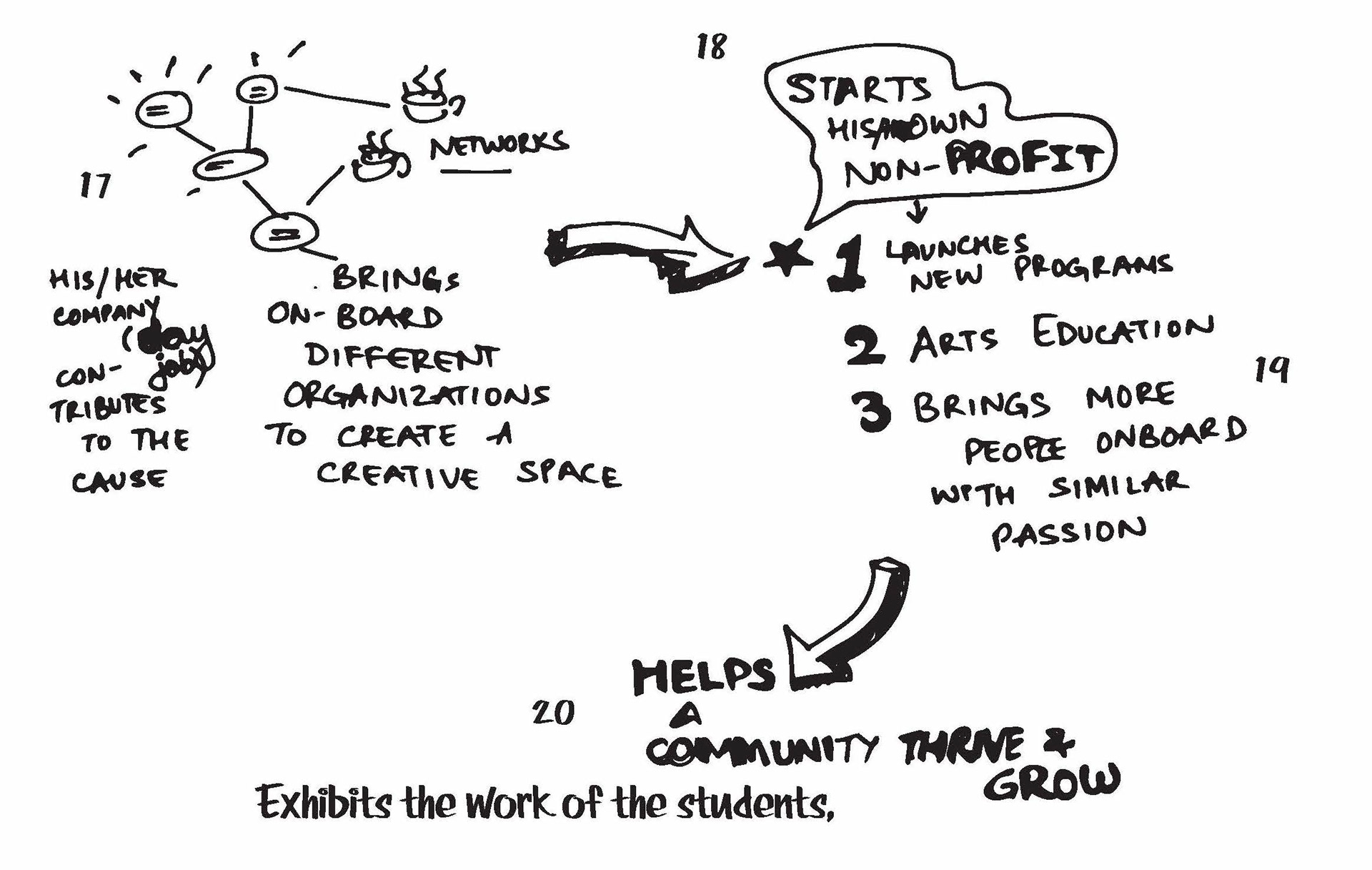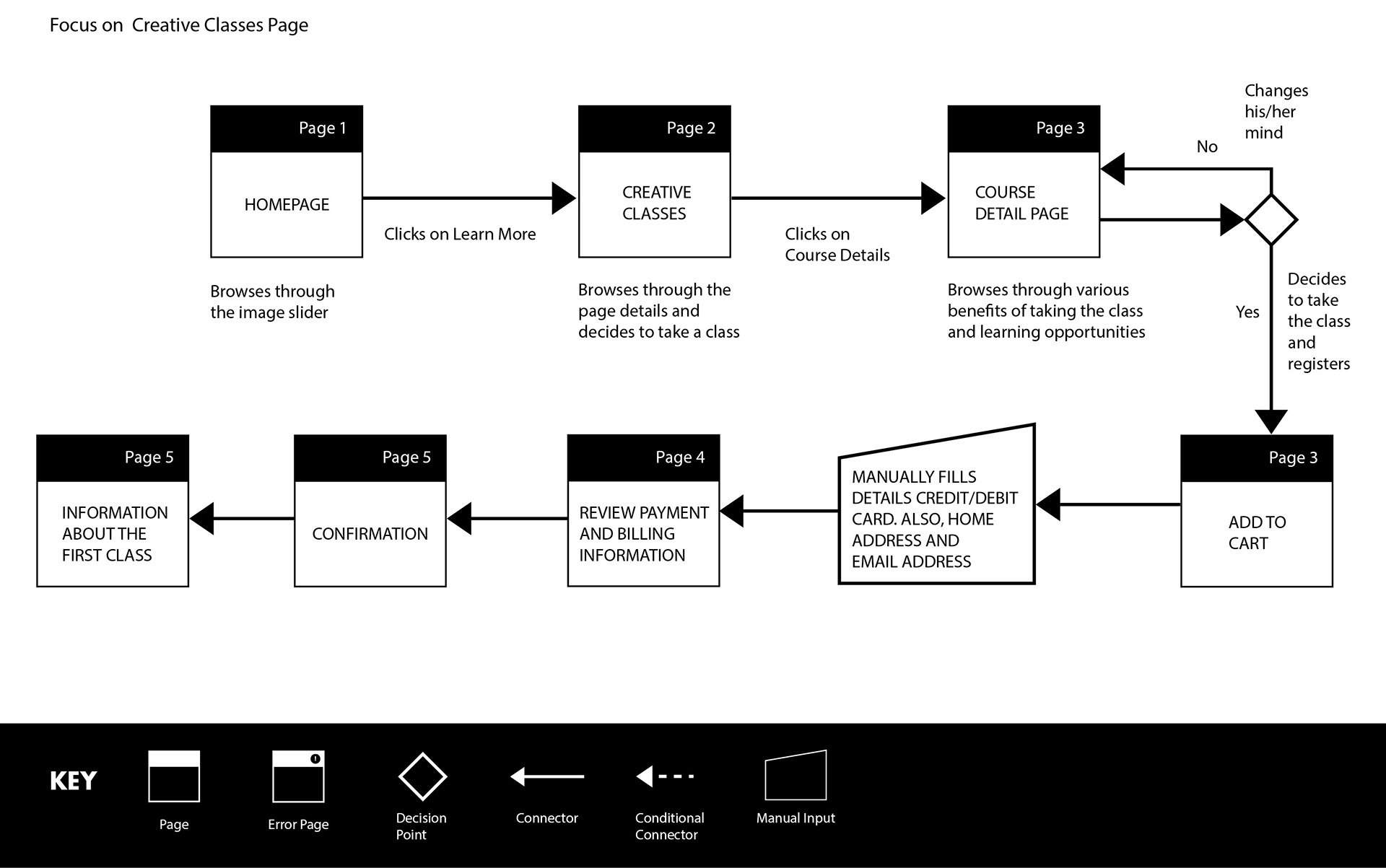 Understanding the Website Content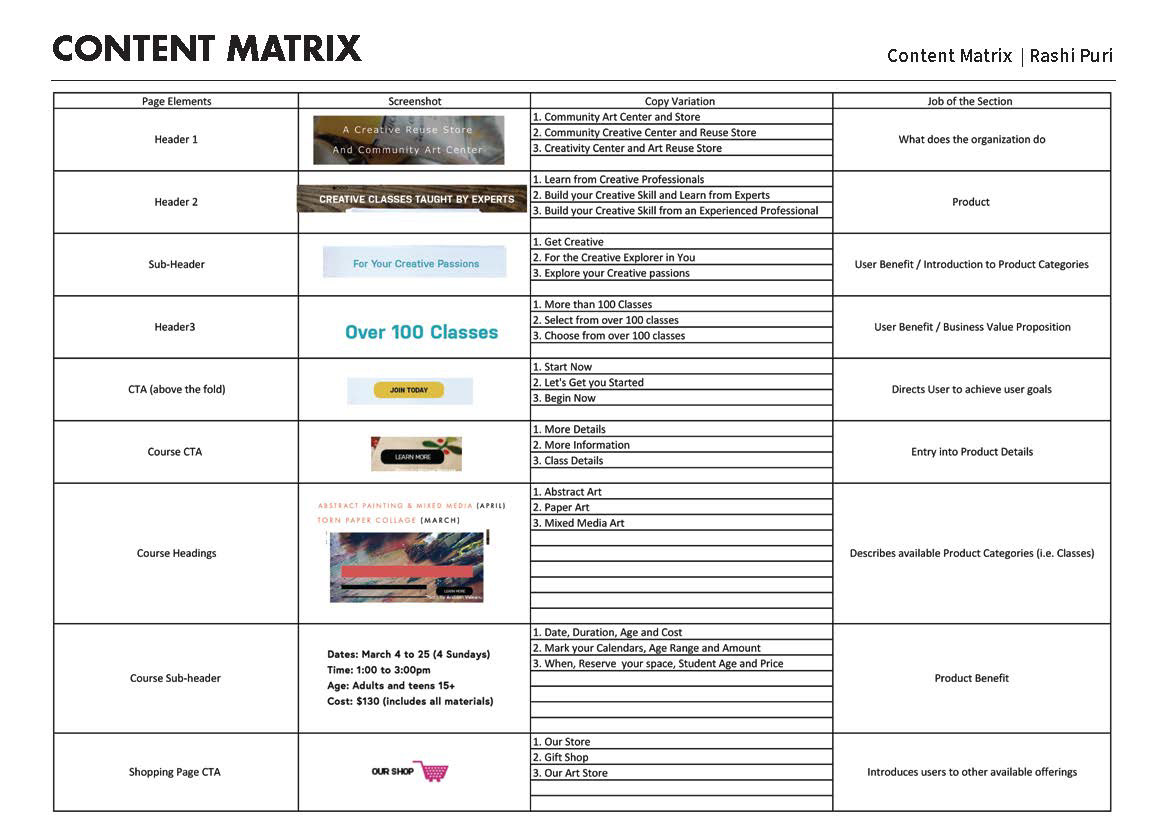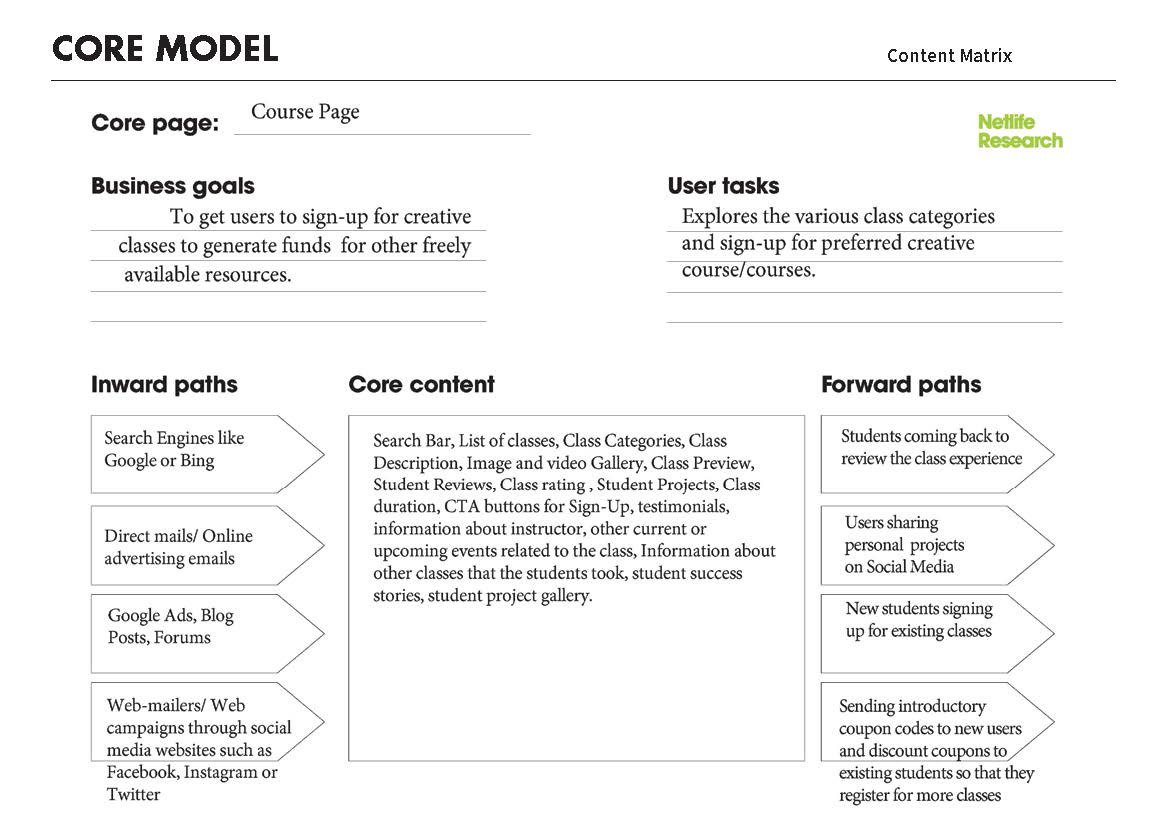 Based on the above learnings I created sketches and wireframes for the creative classes page and the calendar feature within the registration experience.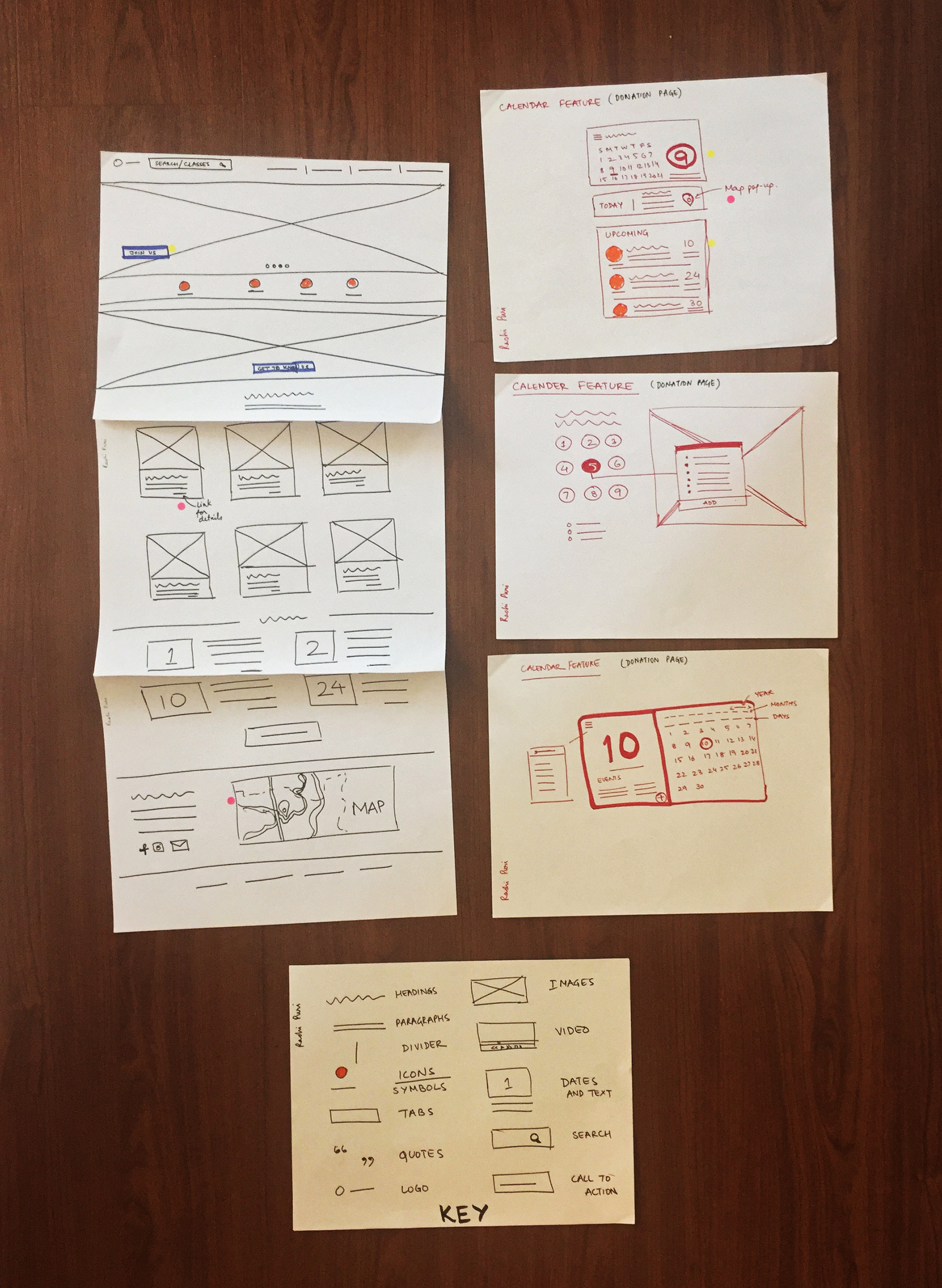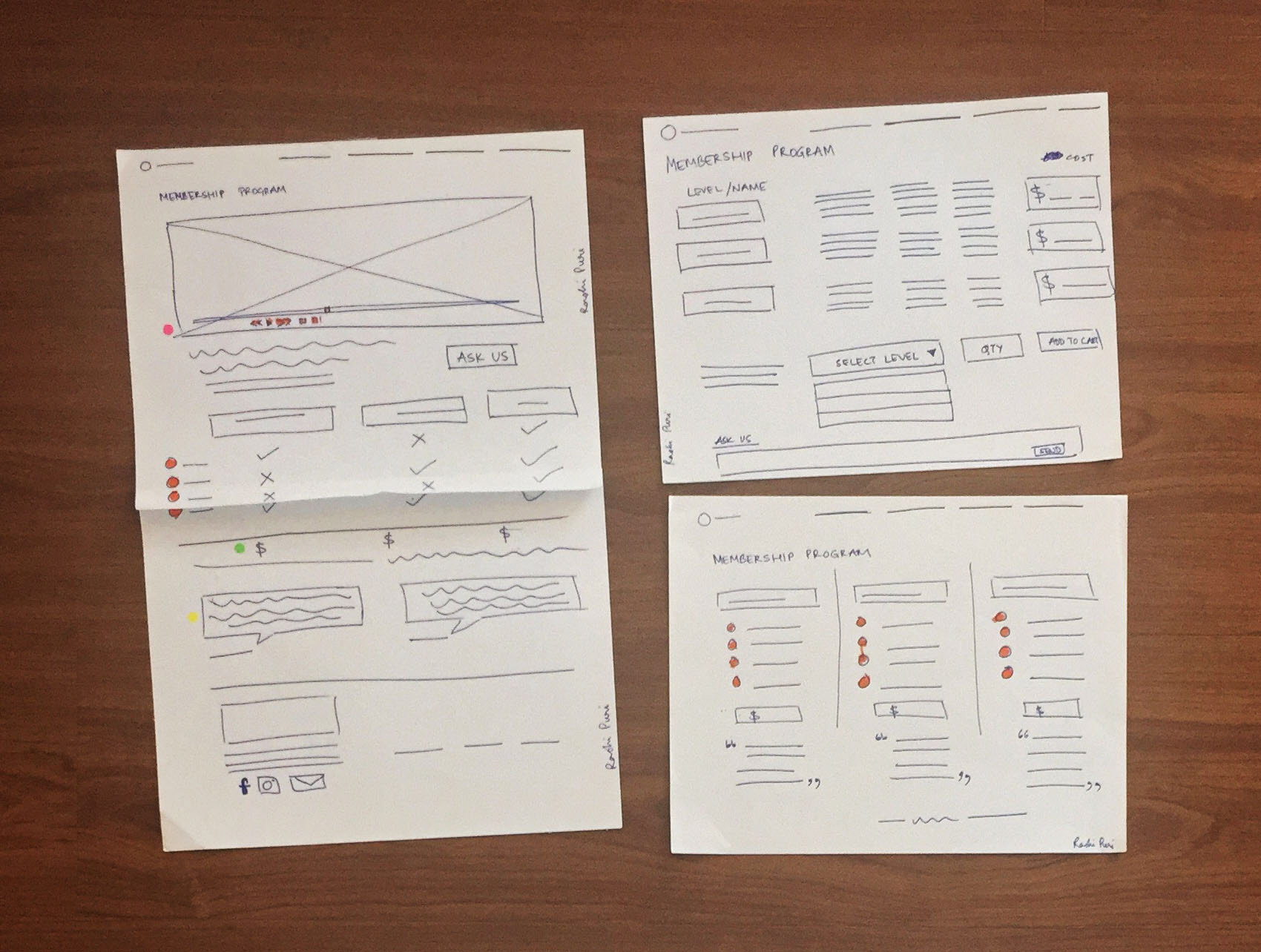 Card Sorting and Taxonomies
Understanding from users what structure makes sense to them.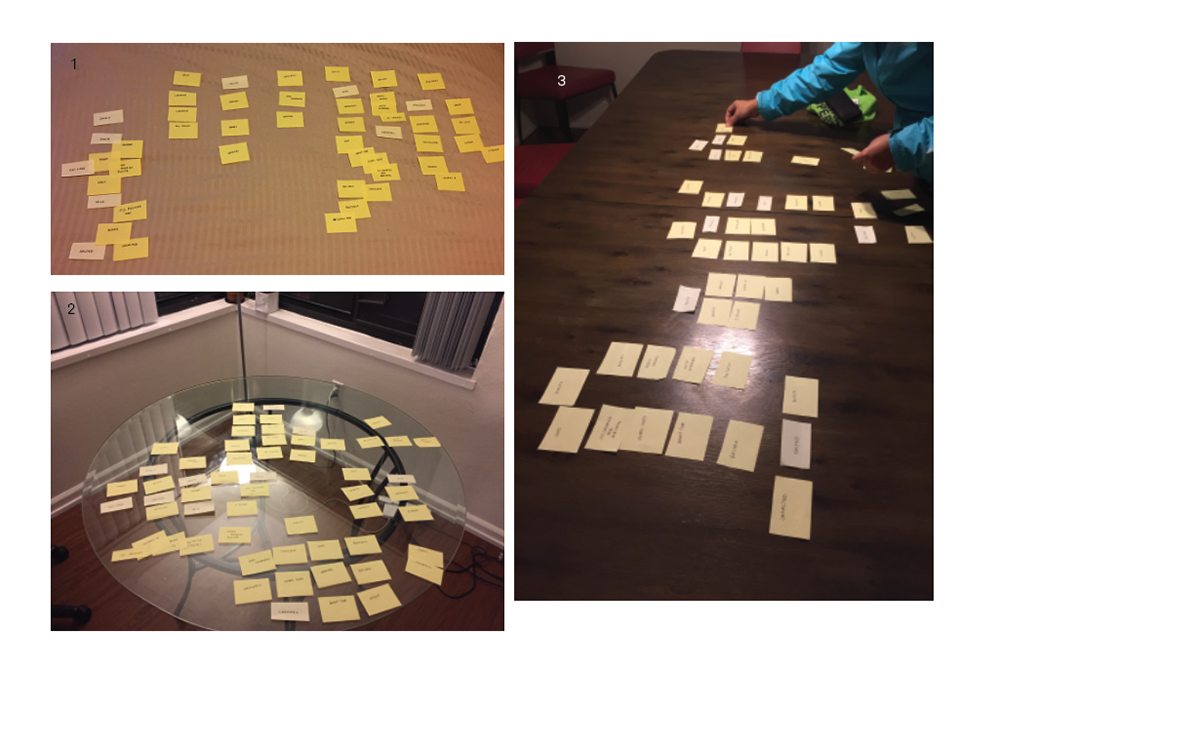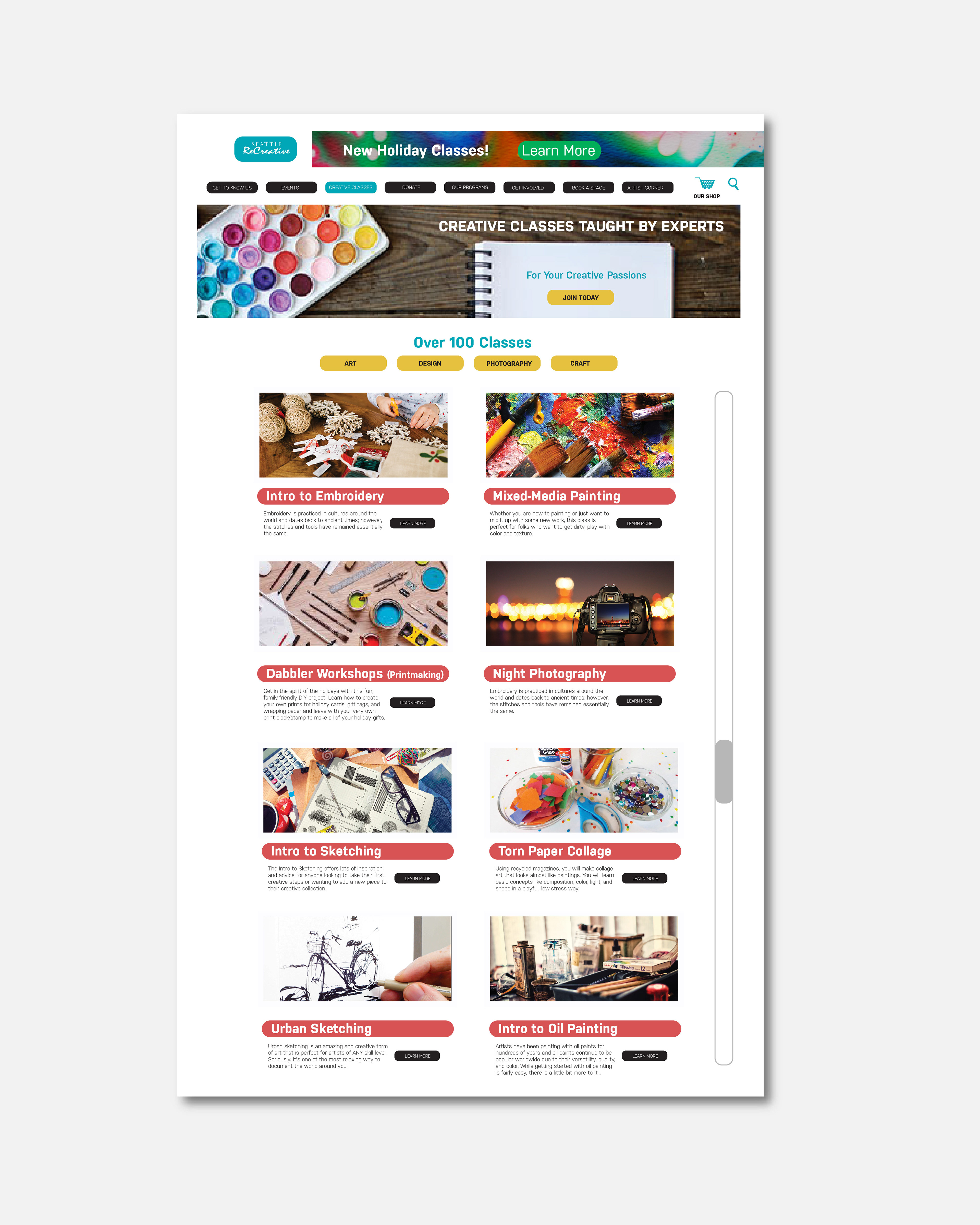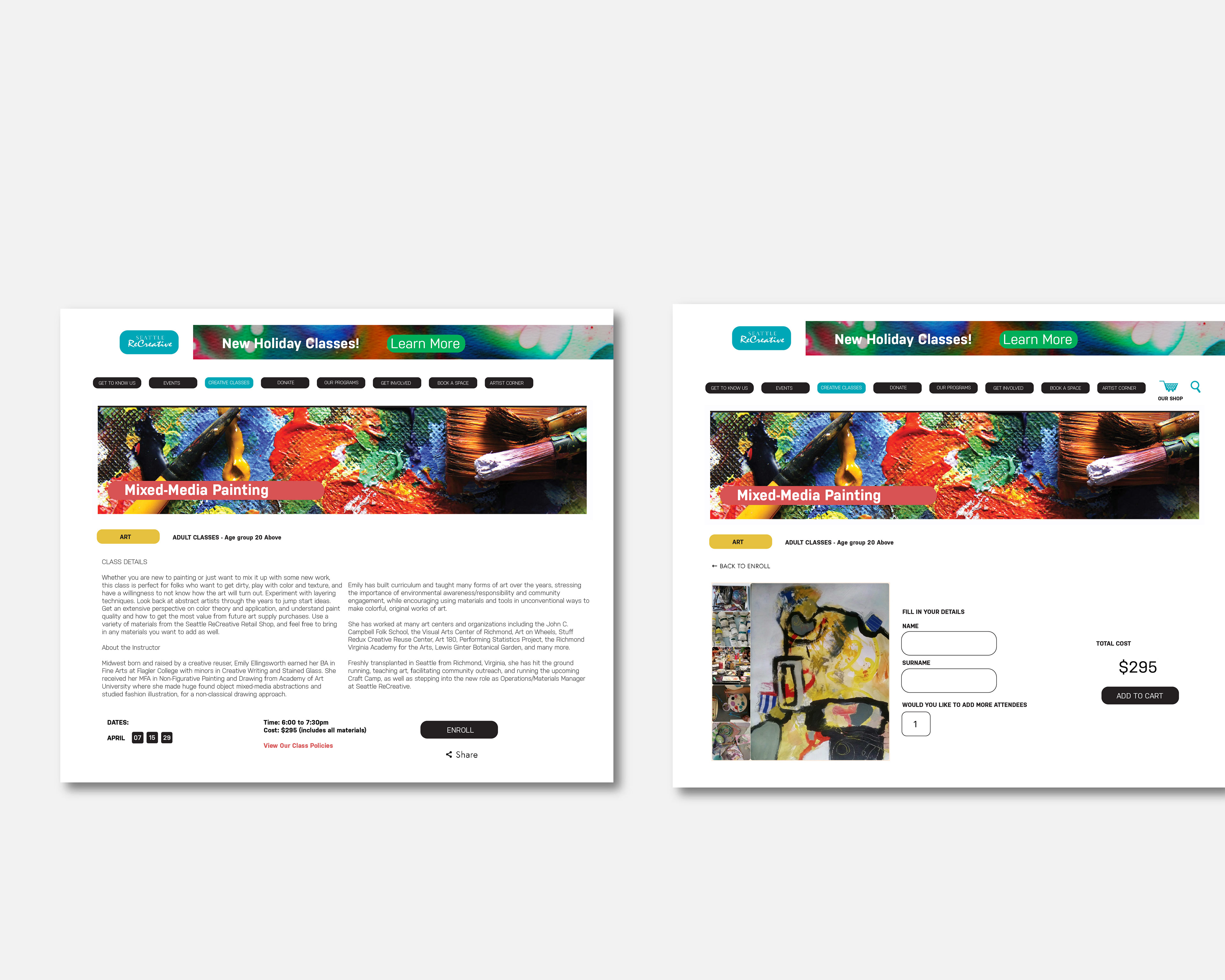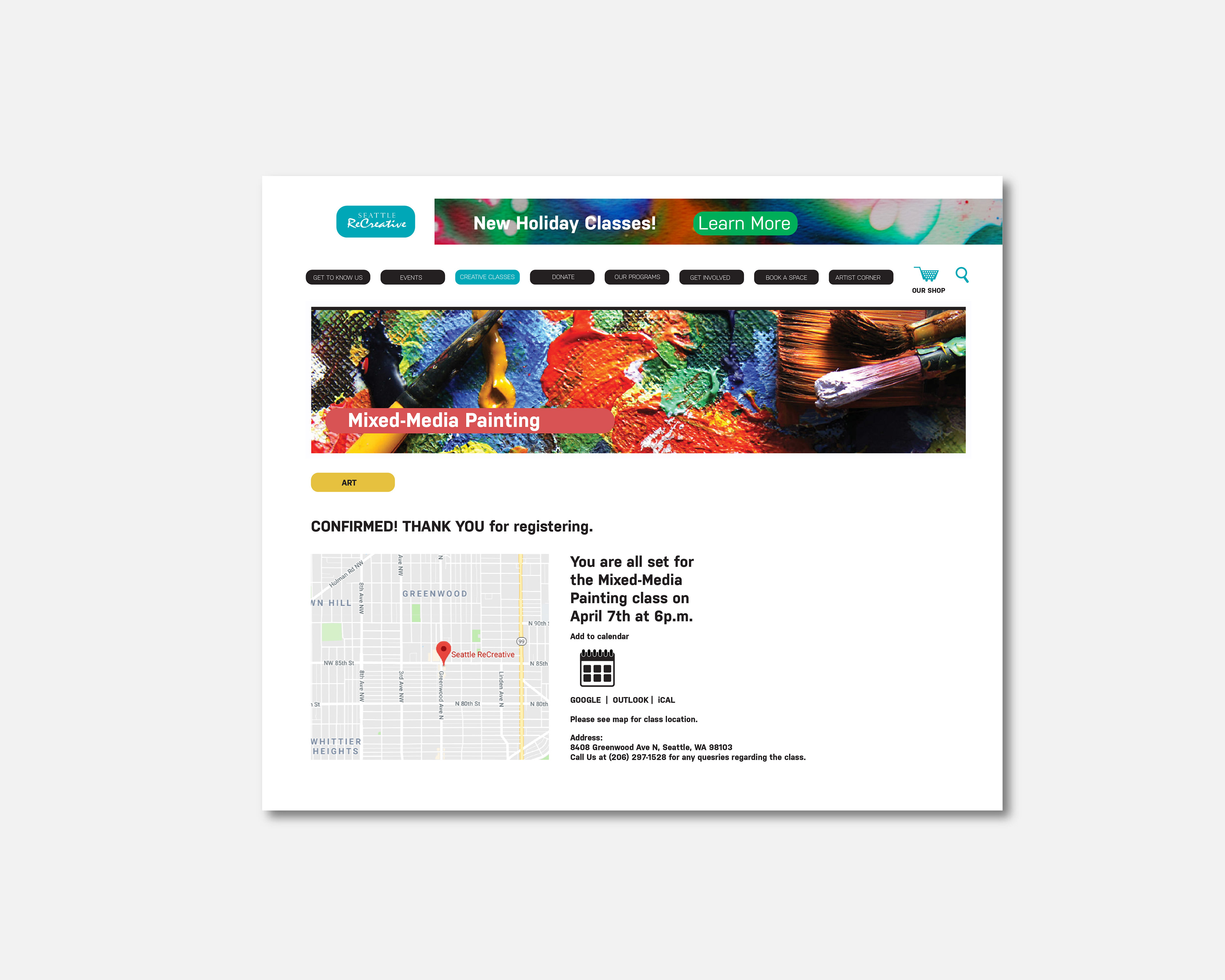 Field Testing and Feedback
Users found the clear class categorization useful and the CTAs clear. The flow of registering for classes was easy and quick. Users like the Clear information about cost and